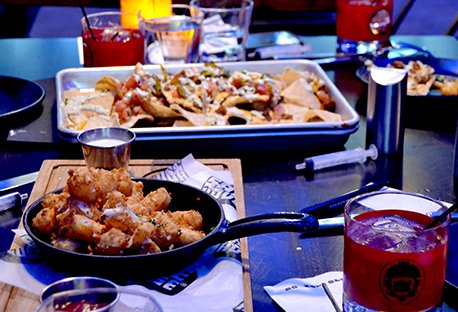 SPY-FOOD AND CRAFT COCKTAILS
Our cunning culinary operatives have conspired to use local and fresh ingredients to accomplish their daily mission of satisfying starving spies. On strict orders from Control, everything from hand-pattied burgers to freshly breaded cheese curds [made with real Wisconsin white cheddar] are made to order. Our mission is this: Simple and delicious food.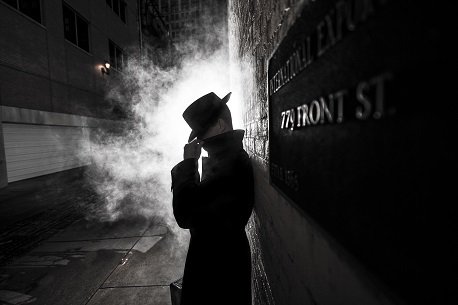 SAFEHOUSE HISTORY
On orders from Control, Station Chief OH-OH-7 opened the original Milwaukee SafeHouse in 1966. His vision was to provide a safe refuge for spies everywhere. He located his SafeHouse in an alleyway marked with a nondescript sign as International Exports, Ltd. Agents have spread the word about its tasty spy-food and crafty cocktails and now, 50 years later, the SafeHouse has extended its operations to Chicago.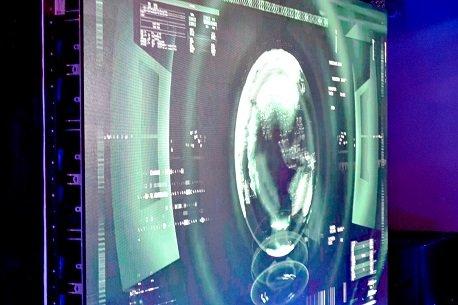 YOU'VE HEARD THERE IS A PASSWORD?
Your Intel is correct… visiting Agents must be sly to locate the SafeHouse- and stealthy to gain entrance. The correct password will get you in; otherwise, pass a [fun] clearance test with our Ms. M. to prove yourself a friendly agent and earn entry into the SafeHouse. Once you know it, NEVER reveal the password to anyone!